Our agency offers web design and web development services
We want to work with clients who know why they need a digital presence. Let us share two decades of expertise in digital technologies to create innovative web solutions for your business.
Your website defines your online identity
Our philosophy and approach to web development come from experience. Nearly all businesses need a fast, stable, and lean website.
Build your projects with our web developers
Our team of developers hasn't changed through the years. We combine our expertise to work on complex web projects and bring excellent results to our clients.
Our agency is global. We have received three awards for our projects. We won the European Quality Award in Paris in 2016, WQC Convention Award in London in 2020, The Best Webdesign in 2022 by DesignRush and Digital Excelence Awards 2022. – Gold Award.
Digital Excelence Awards 2022
Gold Digital Excelence Award - 2022
The Digital Excellence Awards honor supreme achievements in professional web design, digital marketing, social media, and many other forms of digital communication.
Best Web Design Awards by DesignRush - 2022
DesignRush is a leading awards platform that has awarded brands such as NBA, McDonald's, Nike, Sefa and many more. DesignRush's expert team of designers decided to award our project www.marahom.rs for the best web design in 2022.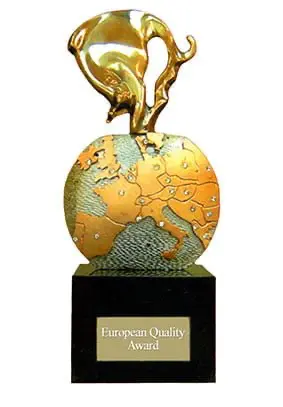 Best of European Quality – London 2020
The European Quality Award is awarded to renowned regional agencies for their success and work with clients. Weboperater is one of the best contenders in fulfilling all the criteria for receiving the award.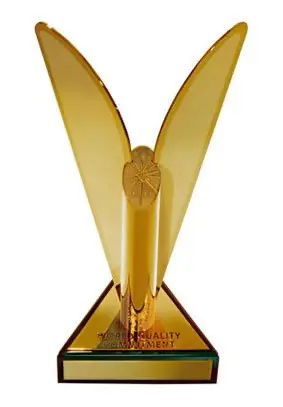 Gold Category Award - Paris 2016
In Paris in 2016, Weboperater received the international award for quality work. The award refers to the quality of web and graphic design services for clients globally.
Developing a Digital Presence
Our goal is to work with specific types of clients. When we say that we sell web design services, we mean that we help you to develop a whole customer and user experience.
We don't offer a generic web design service. Our mission is to develop an online presence for our clients. The charm of the technology is that you can design a digital experience for your users. If you believe the same, please send an enquiry.
Our clients think outside the box and are ready to move the bar higher.
"Listening to the client's needs, authenticity and speed... So we can continue to develop and last together..."
"A very professional and proactive approach, quick response, and high quality solutions in line with the market requirements at any given moment. Cooperation on numerous projects."
"What better can you expect from a co-worker than to exceed expectations!"
"A very professional team of experts! Innovative, quick and professional in every sense. Highly recommended for sure!"
"Commendations for their work and effort! Wholehearted recommendation to all serious companies. Quality, speed and ideas at the highest level."
"5-star rating for cooperation, creativity and professionalism. Plus all you need in one place!"
"Professional and responsible work, a modern system. A true business upgrade. Highly recommended!"
"Highly recommended. The employees and the quality of the services are great. Well done, keep up the good work!"
"If you are ready for visionary cooperation and to improve your business, have no doubt, you are in the right place. Cooperating since 2005."
"Excellent cooperation, website production in record time. I couldn't be more satisfied with the service provided."
"Weboperater complies with your needs and requests in a quick and unique way. If you appreciate knowledge, precision and courtesy, weboperater is the right business partner for you."
"We have been cooperating for a number of years now. So far, we have made four excellent websites. Highly commended and recommended!"
"A team of serious and dedicated professionals. Very simple cooperation and professional service. Highly recommended!"